Ajmer Car Rental
Jodhana Tours & Luxury car rental Provides You a best car hire & rental service in Ajmer with Memorable moments and hassle-free journey. With Jodhana Tours You dont get a trip, U are makes a relationship for ever for all Needs of Travel Services in Rajasthan.We are offer you Car rental in Ajmer, Car hire service in Ajmer, car on rent/hire in Ajmer, taxi service Ajmer, taxi for outstaion in Ajmer, Luxury car rental in Ajmer, wedding car rental in Ajmer, rajasthan tour package etc. Our cab such as Toyota Etios, innova, Crysta, Fortuner, Mercedes-benz, BMW, Audi, Jaguar land rover/Range rover,Porsche, Limousine car, Hummer, Bentley and Rolls royce as well chauffeur drive.
Ajmer, it derives the name from ajayameru (the invincible heel) believed to be founded in the 7th century by Ajaypal Chauhan. The Chauhans dominated till the end of the 12th century, Prithviraj Chauhan who was the last great ruler was defeated at the hands of Muhammad ghori in 1193. Letter on Akbar annexed it to his Empire. Sir Thomas Roe, The ambassador or King James l of England, presented his credentials to Jahangir over here on 10 January 1616. Tara Sikoh, the eldest son of Shah Jahan was born in Ajmer. From 1818 onwards it came under the domain of the British Empire, the left behind a legecy of excellent educational institutions. Ajmer is a city in the northern Indian state of Rajasthan. South of the city's artificial Ana Sagar Lake is Ajmer Sharif Dargah, the domed shrine of the Muslim Sufi saint Garib Nawaz. Nearby, a 16th-century palace built by the Mughal emperor Akbar now houses the Ajmer Government Museum, displaying armor and stone sculptures. A museum at the Indo-Saracenic–style Mayo College exhibits art and taxidermied birds.
Dargah Khwaja Sahib, the landmark of Ajmer, revered by all the sects, one of the holiest Muslim shrines in the country. Millions of pilgrims within the country and abroad, come here to pay homage at the shrine. Dargah is the final resting place of the great Sufi saint - Khwaja Moinuddin Chishti - tab bestower of boons. The tomb is richly adorned with gold and silver.
Adhai Din Ka Jhonpra, is a relic of an old mosque you consisting of quadrangle to pp stered on all the four side, front screen wall of 7 pointed arches. It is believed that Muhammad ghori ordered, that the mosque you be made ready for his prayer within two and half days.
Ana Sagar, this beautiful artificial lake was built in the 12th century.
Taragarh fort, formerly known as Ajaya-maru-durg, covers and area of 2 to 3 kms on the top of the hill. it has some important gates.
Abdullah Khan's tomb, near the railway station this why tomb of later Mughal period stands majestically, in the centre of the city.
Ajaypal or Ajaypal ji, a scenic spot 6 kms south of foy Sagar, King Ajay pal believed to be the founder of Ajmer, became a Sanyasi and related to this place.
Anted ki Mata, the temple has beautiful surroundings. It is a sight of a fair held every year on rakshabandhan. Close to Anted ki Mata, stands group of chhatris and chabutras (Thadas), belonging to the digambar Jains of Ajmer. Some other places of interest in and around the city are dadabari, Khobra Bharron, Magazine, Nasian (Red Temple), Rajputana museum etc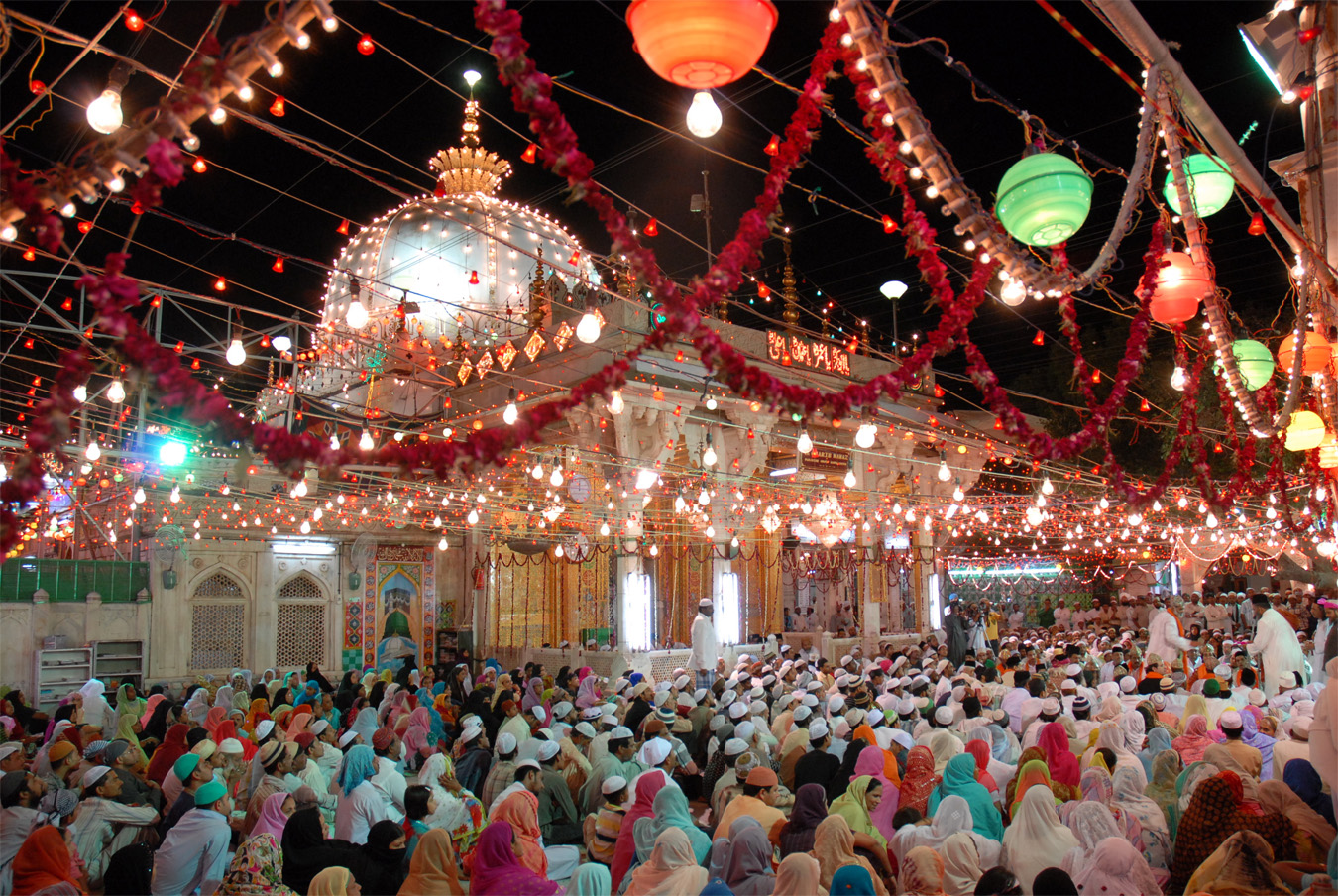 Book a Car Rental in Ajmer and enjoy a hassle free journey with Jodhana Tours & Luxury Car Rental Service.