Luxury Car Rental In Jaipur and Travel Services
The pink City has been the capital of erstwhile Jaipur state since its inception in 1727 AD, it was founded by Sawai Jai Singh II, he was a great ruler as well as renowned mathematician and astrologer. vidyadhar Bhattacharya, designed Jaipur as per the Hindu treaties, shilp Shastra. In 1876 Jaipur dressed itself in pink to welcome Prince Albert, consort of Queen Victoria, and earned the epithaph pink City. The excellent handicrafts of Jaipur are exquisite gold jewellery enamelled aur inlaid with precious stones, blue pottery, carving on wood, stone and ivory, block print and tie and dye textiles, handmade paper, etc. Book Your Luxury Car Rental/Hire Service in Jaipur with us and go for city tour of jaipur ( The capital of Rajasthan
Hawa Mahal- the 'palace of winds', built in 1799, by maharaja Pratap Singh, is the most recognisable monument of Jaipur. The 5 storeyed stunning semi-octagonal monument having 152 windows with overhanging latticed balconies is a fine piece of Rajput architecture.
Jantar Mantar, (observatory) built in 18th century by maharaja Sawai Jai Singh, the huge masonary instruments were used to study the moment of constellations and stars in the sky
City palace the place is a blend of Rajasthani and Mughal architecture, it houses a seven storeyed Chandra Mahal in the centre, which Affords are fine view of the garden and the City. Diwan-i-Am, has intricate decorations and manuscripts. Diwan-i-Khas, has a Marble paved gallery, and Mubarak Mahal has rich collection of costumes and jewellery. Central museum, City palace museum, Dolls museum, Ishwar lat etc. are some of the other attraction of the city. Book your Car rental Service with us gor for visit this historical place
Jal Mahal, (6km.) On the way to Amber, small palace is set in the middle of mansagar lake. A paved causeway leads up to the beautiful palace.
Jaigarh, (15km.) Standing On A hill top, overlooking the palaces and city of Amer. The world's biggest Cannon on wheels- the Jai Ban is positioned here, it was built by maharaja Sawai Jai Singh. The canal has a 20 feet long barrel and the wheels are 9 feet in diameter. For a single shot from the canon 100 kg gun powder has to be pumped in.
Nahargarh, (15kms) the fort, was built in 1734, the walls run along the ridge and within are architectural beauties like hawa Mandir and madhvendra bhavan. The other interesting places around Jaipur are galtaji, Moti dungri, LakshmiNarayan temple, sisodiya Rani ka bagh, vidyadhar garden etc.
Amer, the capital of the kachhawahas for six centuries before the birth of Jaipur, Amer, stands atop range of craggy hills. The fort is remarkable as much for the majestic grandeur of its surroundings as for it's sturdy battlements and beautiful palaces. It is a fine blend of Hindu and Muslim architecture. The Solomn dignity of its red sandstone and white marble pavilions, set alight by the setting sun on a summer eve, when reflected in the lake at the foot of the, is a sight to behold. The palace complex is lavishly ornamented, Sheesh Mahal is considered, buy many, as the world's best chamber of mirrors. Deewan-e-Am for the hall of public audience is a beautifully proportioned hall open on three sides and stands on two rows of ornamented pillars. Deewan-e-khaas, for the hall of private audience, as delicate musaic work in glass. Sukh Mandir is guarded by sandalwood to inlaid with ivory. Throughout the massive fort finely carved lattice-windows, exquisitely painted doorways, halls and finely sculptured pillars crave for attention. Amer was earlier held by the Mina tribesman, it was won by Dhola Rai for the kachhawahas. The old township lies at the foothills of the palace which reflects the charm and history of the bygone era. Worth seeing sites ka Jagat Shiromani temple, Narsingh Ji temple and Panna ki baoli. Now book your Car on hire in jaipur and enjoy your city tour
Nearby Tourism Place
Samode, (40km.) a quaint village amidst the hills, the samode palace set in fairy tale surroundings, has beautiful wall paintings and mirror work. Now this has been converted into a Heritage hotel.
Ramgarh, (28km.) The huge artificial lake, which fills up in the rainy season makes is a popular picnic spot. The ruins of the old fort and the temple of Jambwa Mata indicate that it was the seat of power of the kachhawahas before they moved to Amer.
Sanganer, (16km.) Another centre of hand block printed textile and handmade paper. It also has historical ruins and Jain temples.
We provide the best Jaipur travel packages your money can buy
Jodhana Tours is among the fastest growing Jaipur Car rental agencies and provides an array of luxury and economical car models, best rates and courteous drivers. We provide a huge fleet of cars to fit every need, budget and group size. Some popular brands include Audi, BMW, Jaguar, Land Rover, Mercedes Benz, Volvo, etc.on hire in jaipur
We help you add more colors to your experience
We promise you the best Jaipur and Rajasthan sightseeing tours that include the popular tourist spots, heritage monuments, awesome palaces, and museums. Discover the centuries-old buildings and shops in the old walled city that still retains the regal aura!
Sniff the organic smells of different, freshly-grounded spices as you pass through the lanes of Spice Market of Chandpole and discover the treasure trove of books in Chaura Rasta. Discover the kaleidoscope of hues and designs in Bapu Bazaar the dress market of Jaipur- there is something for everyone.
To explore the most enchanting Jaipur sightseeing tour ideas just let us know you better by filling up the contact form below or just call us on +91 9166056506
Hire a car for work, pleasure or any special occasion
Get free expert advice from our travel desk to explore most rewarding Jaipur sightseeing tour packages. We guarantee you the best travel packages your itinerary and budget can afford:
- We help you to hire cars for Jaipur railway station/Airport pickup and drop facility and local sightseeing tours of Jaipur.
- We also allow you to book luxury cars hire service for wedding and special occasions with on-demand.
- Don't hesitate to contact us for business transportation in Jaipur.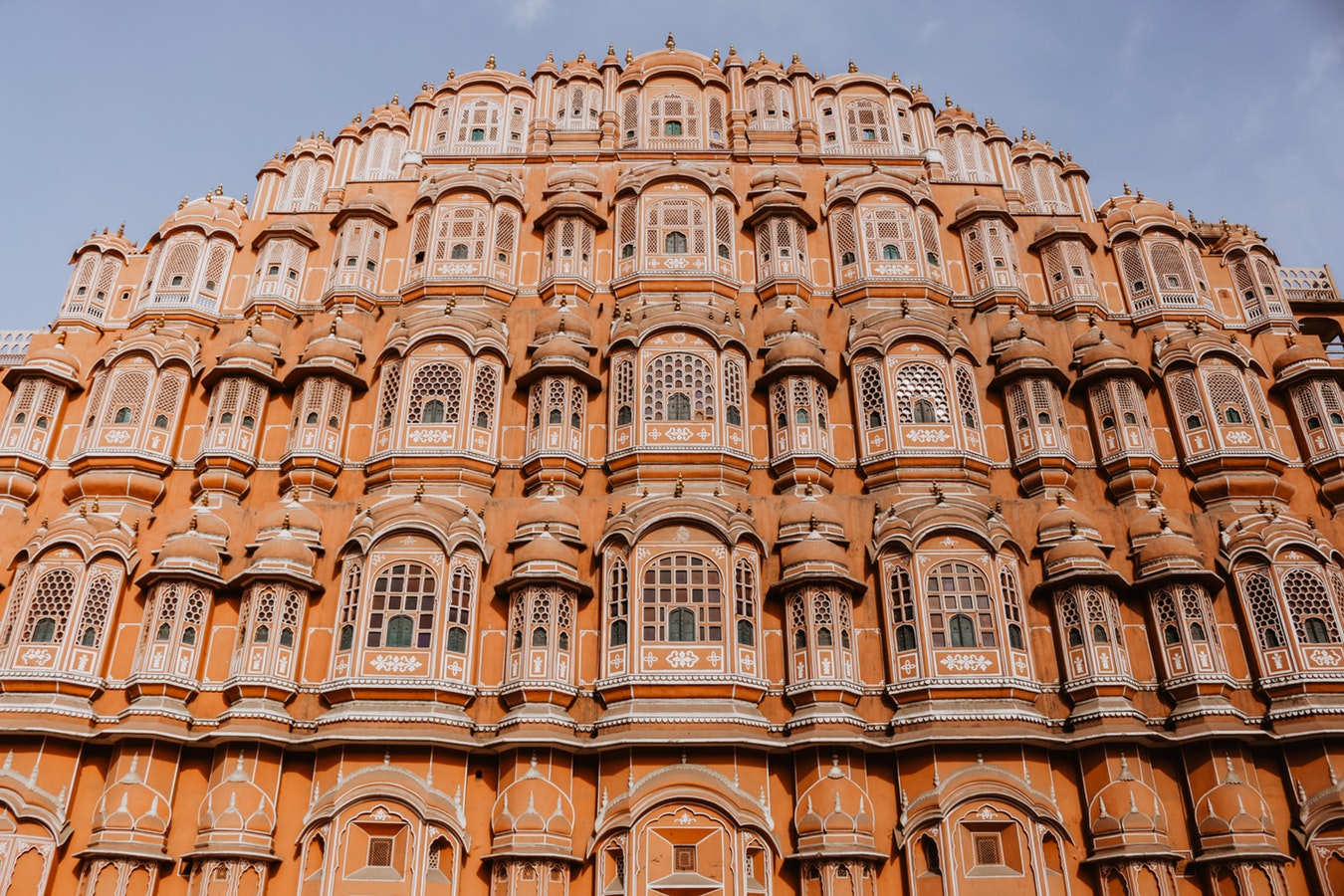 Book a Car Rental in Jaipur and enjoy a hassle free journey with Jodhana Tours & Luxury Car Rental Service.
Jodhana Tours & Luxury Car Rental offer Jaipur car rental services, Luxury car on rent in Jaipur, Luxury car hire with chauffeur, Luxury car rental in Jaipur, Luxury car hire in Jaipur, Local taxi service in Jaipur, luxury cab Service in Jaipur, volvo bus hire in Jaipur, Wedding Car rental in Jaipur, Audi/BMW/Jaguar car hire in Jaipur, Fortuner/Mercedese, Convertible Car on rent in Jaipur, Sports Car on HIre/Rent in Jaipur etc. Our cab such as Toyota Innova Crysta, Fortuner, Mercedes-Benz, BMW, Audi, Jaguar land rover/Range rover and Porsche etc as well chauffeur drive.