Jodhpur Car Rental
Jodhana Tours & Luxury Car Rental Offers Best Car Rental/Hire in Jodhpur, at rates which are some of the best available. We are supply Wedding Car Rental, Luxury Car Rental, Vintage Car Renal, Taxi service, Car on rent in Jodhpur to Our Guest. Share Your Complete Itinerary that you planned, for an exact car hire price, and Book with us. Cars Arrived from Airport, Railway Station, Hotels and most popular place or wherever you want so no need for tedious coach journey once you arrive. Payment can be made in Indian Rupees, UK Pound, US Dollars or Euro. Please Bear in your mind that these Rates Really are all inclusive and you will not be required to pay any more upon arrival.
Jodhana Tours & Luxury car rental Provides You a best car hire & rental service in Jodhpur with Memorable moments and hassle-free journey. With Jodhana Tours You dont get a trip, U are makes a relationship for ever for all Needs of Travel Services in Jodhpur, Rajasthan. We are offer you Car rental in Jodhpur, Car hire service in Jodhpur, car on rent/hire in Jodhpur, taxi service in Jodhpur, taxi for outstaion in Jodhpur, Luxury car rental in Jodhpur, wedding car rental in Jodhpur, volvo bus hire in Jodhpur, rajasthan tour package etc. Our cab such as Toyota Etios, innova, Crysta, Fortuner, Mercedes-benz, BMW, Audi, Jaguar land rover/Range rover,Porsche, Limousine car, Hummer, Bentley and Rolls royce as well chauffeur drive.
We offer a comprehensive range of vehicles to suit all requirements and purposes. Specific car hire make / models / sizes / styles within each class may vary by location. The seating capacity is guaranteed but dimensions of the cars can vary within classes.
About Jodhpur
Rao Jodha founded Jodhpur in 1459. The world cities fortified, and the wall surrounding it is nearly 10 kms long, with eight gates facing in various directions. The City situated at the foothills of hillock, crowing it is the imposing Mehrangarh fort. The city boasts of our rich Heritage and culture.Jodhpur is a city in the Thar Desert of the northwest Indian state of Rajasthan. Its 15th-century Mehrangarh Fort is a former palace that's now a museum, displaying weapons, paintings and elaborate royal palanquins (sedan chairs). Set on on a rocky outcrop, the fort overlooks the walled city, where many buildings are painted the city's iconic shade of blue.
If you are planning to visit all popular cities of Rajasthan, from the Jodhpur then now you are connect with a perfect platform with us. Jodhana Tours & Luxury Car Rental offer you a hassle-free journey with a wide range of cars and Taxi on hire with the many options in the luxury cars brand most affordable price and best service in the Jodhpur Rajasthan. If you don't want to any compromise or risk in comfort and with enjoy of your travel and want to avoid to hassle in journey, then booking with us car rental service Jodhpur is one of the best platform. jodhana tours are among the best car hire service in Jodhpur providing best comfort and memorable travel services.
You can choose and book your car on hire in Jodhpur with us for pickup and drop transfer, Jodhpur local sightseeing tour, same day tour for osiya, nakoda, Pali, Barmer etc. Also for Rajasthan tour, Jodhana Tours & Luxury Car Rental offering you all travel service at only one place (taxi service in Jodhpur, car rental in Jodhpur, wedding car rental services, Vintage car on rent, hotel reservation, Rajasthan tour packages, City tour guides, desert Safari camp, Jeep Safari, camel ride and adventure ride etc) in Jodhpur, Jaipur, Udaipur, Jaisalmer, Ajmer, Rajasthan with best professional service.
you can book easily service for car on rent in Jodhpur with us
Jodhpur Tourism Place
Mehrangarh fort - A magnificent structure built in 1459, it is a standing sentinel to the grandeur of the past. It houses a palace intricately adomed with the long carved panels and latticed windows exquisitely wrought from Red sandstone. Departments within, have magic of their own - the Moti Mahal (Pearl palace), Phool Mahal (Flower palace), Sheesh Mahal (Mirror palace), sileh khana and dolatkhana with rich and varied collection of palanquins, howdas, royal cradles, miniature paintings, folk music instruments, costumes, furniture and impressive armoury. For visit this historical place, U can book your taxi service in jodhpur with us.
Jaswant thada, is the memorial of maharaja Jaswant Singh II, constructed in 1899. It is a Marvel and white marble.
Umaid bhawan palace, built by maharaja umaid Singh (1929 - 1942), this exquisite palace is a splendid example of Indo- colonial and art deco style of 30s. the unique feature of this palace is the fact that hand chiselled sandstone blocks have been put together in a special system of interlocking, there is no mortar binding. There is excellent museum inside. For visit this historical museum, U can book your Car rental service in jodhpur with us.
Giridikot & Sadar market, throbbing with activity, the colourful bajar near the clock tower, has narrow lens dotted with Tiny shops selling exquisite handicraft items locally manufactured.
Mahanandir temple, situated on the mandor Road. Architectural Splendor, weight in 1812, supported by 84 carved pillars, ornamented with detail designs.
Mandore garden, the ancient capital of Marwar, 9 kms from Jodhpur. The extensive gardens is beautifully laid with high rock terraces. The 'hall of heroes', houses sixteen gigantic figures, chiselled out of one single Rock and the nearby cenotaphs makes it popular picnic place.For visit and enjoy this garden place, U can get a taxi cab on hire in jodhpur with us.
Kaylana lake, is a charming artificial lake on the Jaisalmer Road
Nearby tourism place
Osiyan,(65 kms) the ancient town of Thar desert, archeologists delight, surrounded by golden sand dunes, it has sixteen brahamanical and Jain temples, beautifully sculpted and designed. Sachchiya Mata and mahaveer Jain temples are the largest and functional among the surviving temples. Dadar places of interest endangered black box can be seen roaming freely in the villages, Phalodi-khichan attracts the migratory demoiselle cranes.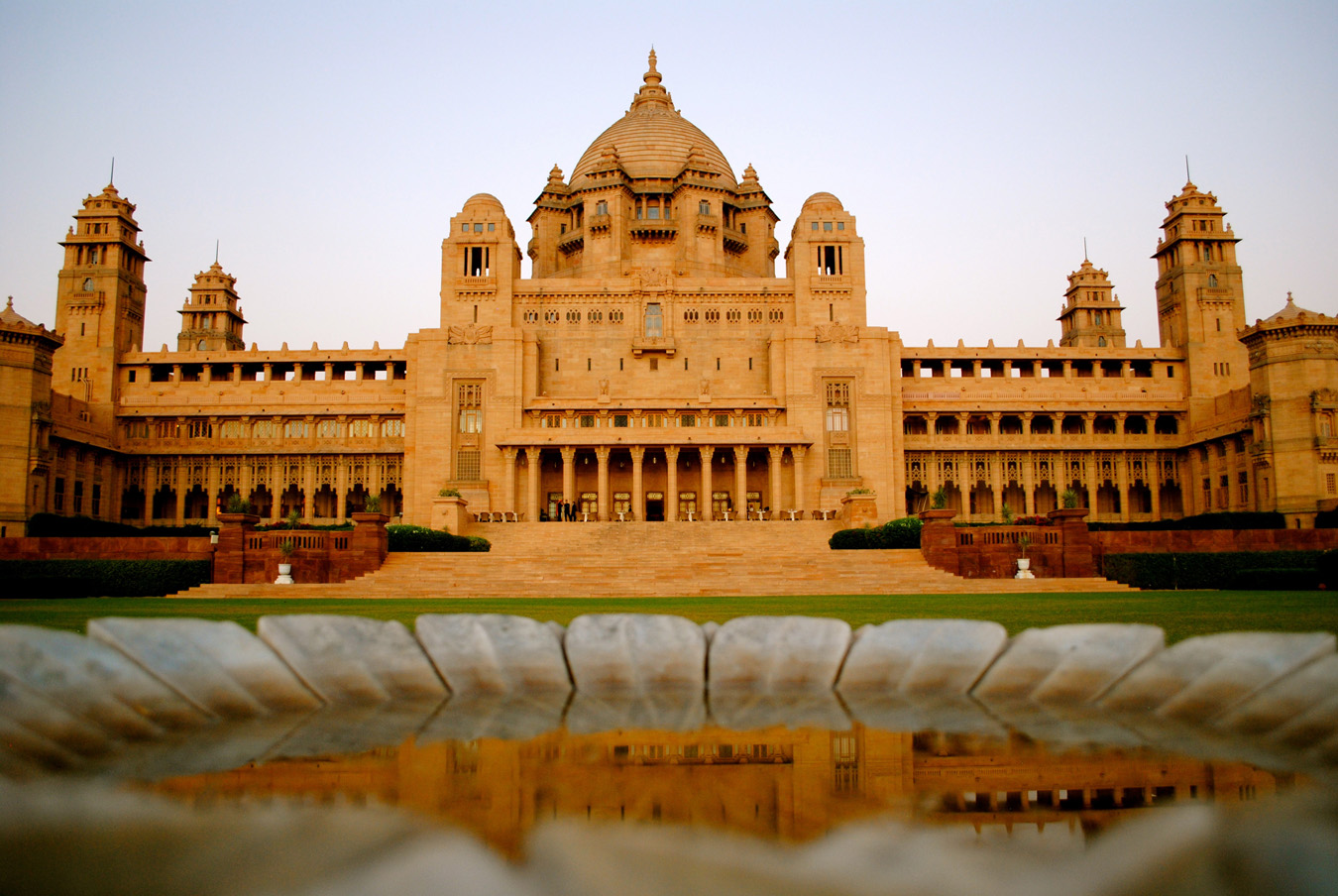 Book a Car Rental in Jodhpur and enjoy a hassle free journey with Jodhana Tours & Luxury Car Rental Service.