Pushkar Car Rental
Jodhana Tours & Luxury car rental Provides You a best car hire & rental service in Pushkar with Memorable moments and hassle-free journey. With Jodhana Tours You dont get a trip, U are makes a relationship for ever for all Needs of Travel Services in Rajasthan.We are offer you Car rental in Pushkar, Car hire service in Pushkar, car on rent/hire in Pushkar, taxi service in Pushkar, taxi for outstaion in Pushkar, Luxury car rental in Pushkar, wedding car rental in bikaner, rajasthan tour package etc. Our cab such as Toyota Etios, innova, Crysta, Fortuner, Mercedes-benz, BMW, Audi, Jaguar land rover/Range rover,Porsche, Limousine car, Hummer, Bentley and Rolls royce as well chauffeur drive..
Pushkar is a town bordering the Thar Desert, in the northeastern Indian state of Rajasthan. It's set on Pushkar Lake, a sacred Hindu site with 52 ghats (stone staircases) where pilgrims bathe. The town has hundreds of temples, including 14th-century Jagatpita Brahma Mandir, dedicated to the god of creation, which has a distinctive red spire and walls inlaid with pilgrims' silver coins.11 kms from Ajmer, the nag pahar (Snake Mountain) distance between Ajmer and Pushkar. It is one of the most revered places for Hindus. According to Padam Puran, lord Brahma was in search of a suitable place for a Vedic yagna(sacrifice). While contemplating, a lotus fell down from his hand on the earth and water spurted from three places, one of them was Pushkar, and Brahma decided to perform his yagna overhere. The beautiful lake is a sanctified spot, surrounded by 25 bathing ghats. the biggest attraction is the temple of lord Brahma - lord of creation. Pushkar fair, is the largest cattle fair in the country held every year on Kartik Purnima (full moon in Oct-Nov).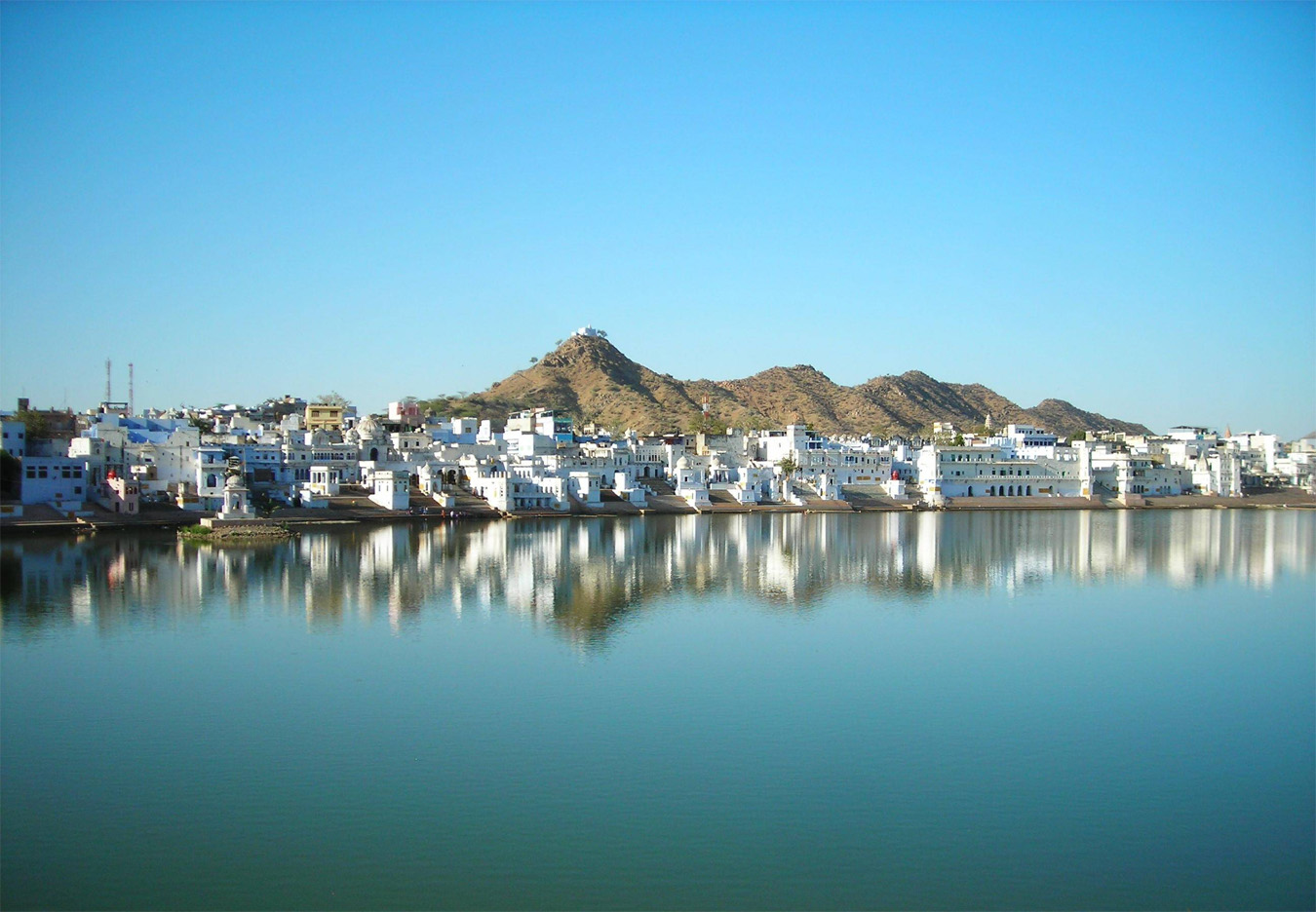 Book a Car Rental in Pushkar and enjoy a hassle free journey with Jodhana Tours & Luxury Car Rental Service.