Bikaner Car Rental
Jodhana Tours & Luxury car rental Provides You a best car hire & rental service with hassle-free and Memorable moments. With Jodhana Tours You dont get a trip, U are makes a relationship for ever for all Needs of Travel Services in rajasthan. We are offer you Car rental in bikaner, Car hire service in bikaner, car on rent/hire in bikaner, taxi service in bikaner, taxi for outstaion in bikaner, Luxury car rental in bikaner, wedding car rental in bikaner, rajasthan tour package etc. Our cab such as Toyota Etios, innova, Crysta, Fortuner, Mercedes-benz, BMW, Audi, Jaguar land rover/Range rover,Porsche, Limousine car, Hummer, Bentley and Rolls royce as well chauffeur drive.
Bikaner founded in 1488 AD, by the Rathore Prince bika. The fortyfied town still retains the aura of medieval times. Bikaner is a city in the north Indian state of Rajasthan, east of the border with Pakistan. It's surrounded by the Thar Desert. The city is known for the 16th-century Junagarh Fort, a huge complex of ornate buildings and halls. Within the fort, the Prachina Museum displays traditional textiles and royal portraits. Nearby, the Karni Mata Temple is home to many rats considered sacred by Hindu devotees.
Bikaner Sight-seen Places
Junagarh fort, Raja Rai Singh (1571 - 1611 AD), built this impressive fort. It is encircled by a moat and houses many outstanding palaces, pavilions, and temples made of red sandstone and marble with kiosks and balconies. Some places of interest inside the fort are Anup Mahal, Ganga niwas, Darbar hall, har Mandir, Gaj Mandir, Sheesh Mahal, Karan Mahal etc.
Lalgarh palace, this imposing red sandstones palace was built by maharaja Ganga Singh, in commemoration of his father maharaja Lal Singh.
Ganga Govt. museum,are collection of antiquities from Harappan civilization, Gupta and question Era etc. Other places to visit are Devi kund, camel research farm, gajner, (32 kms), kolayat ji, (50kms) and Kali Banga, (205 kms) etc.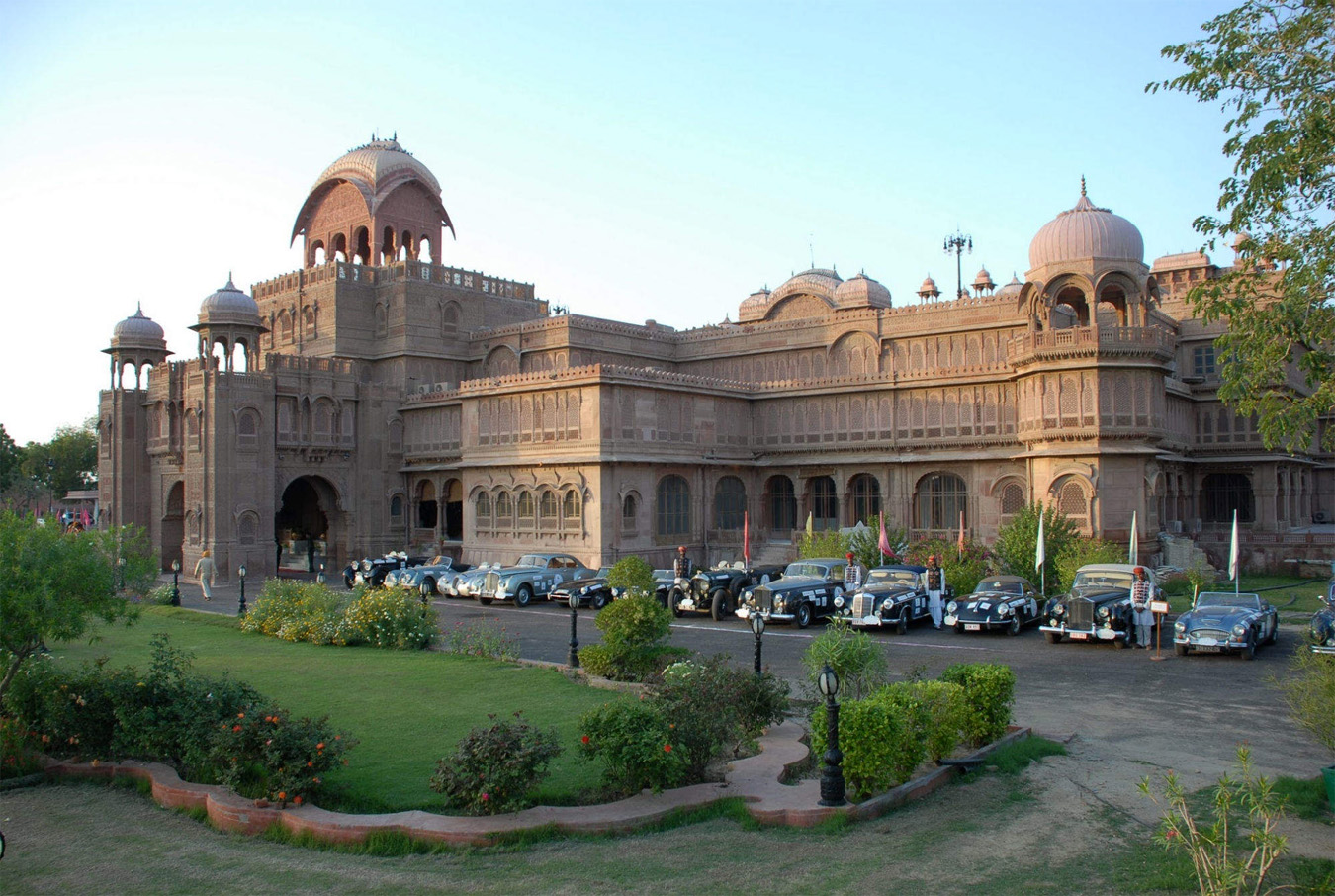 Book a Car Rental in Bikaner and enjoy a hassle free journey with Jodhana Tours & Luxury Car Rental Service.